August 20th, 2012 by admin
From what I have read recently it is hard not to worry about the Muslim Brotherhood trying to seize absolute power in Egypt. When you look at their recent activities it is hard not to believe that they are at least trying to create that possibility for themselves. They are organized and no one else is. The military is licking it's wounds right now after that humiliating episode in the Sinai (along the Philadephi route I believe). Field Marshal Tantawi was probably on the way out soon enough, because he was very old and he is probably being viewed as a failure among the people he is supposed to be representing. However the manner in which Mursi has disposed of him leads you to believe that he feels himself to be strong enough to do as he pleases.
The real worry is the way in which the Muslim Brotherhood is trying to stamp out dissent and seize all of the instruments of the former authoritarian state Mubarak ruled before his fall. Recently the Brotherhood has started eliminating it's opponents in the judiciary and replacing them with it's own members and supporters. They have taken over the Ministry of Information and also replaced the editors of scores of media outlets. Some time ago their supporters attacked a press center which had criticized Mursi and the Brotherhood for precisely the type of authoritarian moves that he is supposed to be making a thing of the past. No effort has been made to stop those responsible or to punish them. Now Mursi has seized the power to more or less write the new constitution. It is unlikely that he shall do it
Of course the Muslim Brotherhood has nothing like popular support for this agenda. It is probable that there is a small minority who support them in this sort of way. The question is whether or not those who want a modern democratic state can unify against them.
Posted in Uncategorized | | Comments Off
August 20th, 2012 by admin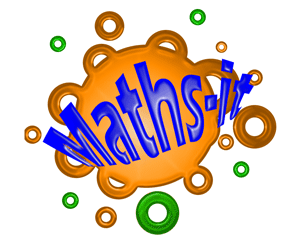 If you are someone that likes to keep up with the news of the world and current world events, you may be looking for ways to access news programs that are taking place in other countries as well as your own. While there are various television stations that offer a glimpse into the world's breaking news, many stories can be missed simply due to time contstraints and other factors. It is always good to stay updated on what is going on all around the world and not just in our own backyards, and podcasts are the best way to catch all the stories you are looking for in real time.
There are some incredible podcasts that can be accessed easily from a home computer, laptop, or pretty much any multi media device. Viewers are able to watch newscasts from all around the world without ever leaving the comfort of their home or office. (more…)
Posted in Uncategorized | | Comments Off